Over 100 years of unwavering commitment to dry cleaning excellence and community service.
To receive the latest news and deals, become a part of our mailing list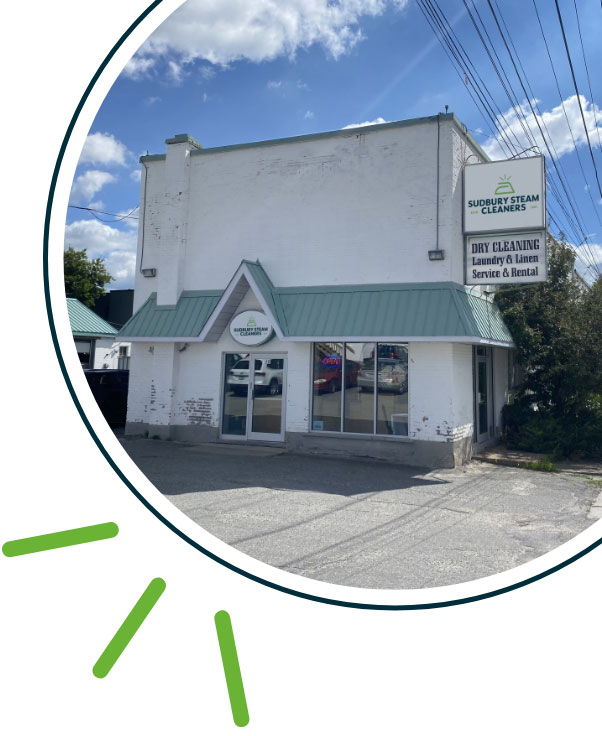 We humbly began in a two-story, 1,400 square foot building located downtown Sudbury at 65 Larch Street. By 1903, we had already grown to employ 15 full time staff serving a number of communities in the Sudbury area, with delivery wagons travelling to Copper Cliff twice weekly.
Throughout our history, Sudbury Steam Cleaners has always put an emphasis on utilizing the latest technology.
From the installation of office computer systems and tumble dryers in the 1980s to the most modern and environmentally friendly machinery used in the drycleaning industry today, changing times has meant changing technologies for Sudbury Steam.
Although the basic process of dry cleaning is the same for most cleaners, we believe that the attention and care we put into every job is what sets us apart. Our employees are true trades people in their field, providing an unrivalled level of performance and service.
There is no doubt that the people who have stood behind us have been the key to our steady growth since the beginning of 1901.